Best NP-FZ100 Replacement Battery You Can Buy in 2023
As an Amazon Associate, I earn from qualifying purchases.
The NP-FZ100 is a rechargeable Lithium Ion battery from Sony. This battery is compatible with Sony's Alpha series. I know how bad it feels holding a camera with a dead battery. The Alpha series has really good cameras that are a head-to-head competitor for the best cameras.
You might decide to have backup batteries to get away from this situation. But Do you know about the best NP-FZ100 replacement battery?
Choosing the right off-brand batteries is crucial for your camera and your photography journey. In this article, I will cover some best NP-FZ100 replacement batteries.
Best NP-FZ100 Replacement Battery:
Important Things to Know For Every Photographer:
Before discussing the batteries I have mentioned here. Let me make you clear some things.
The off-brand Batteries are tested for the particular cameras. The performance is not in no way near the original batteries. I will show you the data I have gathered from various forums and comments. The data will show you how much the battery drains its power in an idle situation.
And how much you will get the backup if you constantly record videos.
The NP-FZ100 is the battery that the top-tier Sony cameras use.
The cameras are:
Sony Alpha A7 III
Sony Alpha A7
Sony A7R III
Sony A7c
Sony A7S III
Sony A9
Sony Alpha 9
Sony A7R3
Sony A6600
Sony A7R IV
Sony Alpha A9II
Sony Alpha 9R and more
So there is a vast collection of Sony cameras that are using the NP-FZ100. And some of them are really top-tier photography cameras from Sony. So having a backup battery is a basic need if photography is your profession.
Knowing what the best NP-FZ100 replacement battery is is as important as choosing the right camera for your need. A faulty off-brand battery can ruin your camera permanently.
Pros and Cons of the off-brand batteries:
As you can see I have listed some brands that make aftermarket camera batteries. So the quality will vary significantly.
Pros:
On the Pros side, I must say the batteries are valued for bucks. They are significantly cheaper than the original ones. For example, the Sony Original NP-FZ100 costs around $75 whereas the off-brand batteries cost $20-$55.
You will have a lot of options as to which one to choose. One important thing to mention, cheaper means you won't face any groundbreaking performance drop using the off-brand batteries.
People buy the original batteries to have peace of mind as the brand makes them. But don't think the higher price will give you the best product.
Cons:
The first thing to discuss is the bad side of the off-brand batteries is, the batteries don't last long enough as the originals do.
If you consider the best NP-FZ100 replacement battery you will notice a time drop if you compare it with the Original. Although this is sometimes expected. You may not always get the same capacity from third-party batteries as you would from their equivalents.
Best Replacement Batteries For NP-FZ100
Here are the details about the best NP-FZ100 replacement battery you can buy.
1. Sony Original NP-FZ100 Battery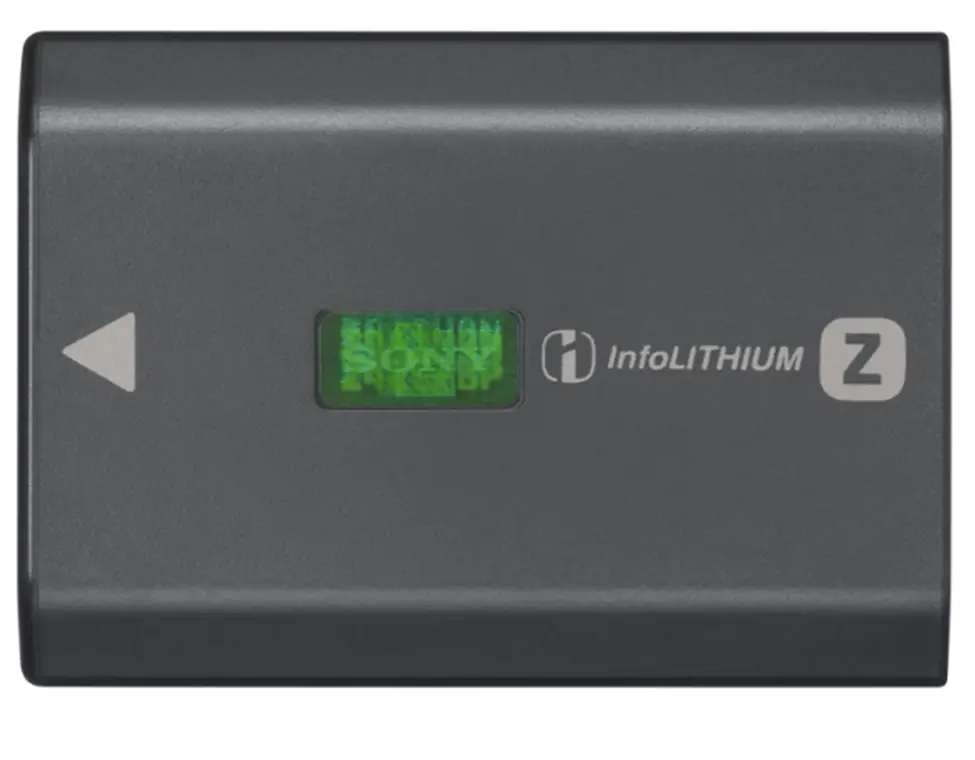 Sony's 7.2 VDC 22880mAh NO-FZ100 batteries are a high-capacity power source for Sony's top-tier cameras. It is a Z-series power source. It has Info Lithium support for displaying the remaining charge of the battery on the camera.
The battery last long and as it is an original battery you won't find any difference using it on your Sony Camera.
Tech Notice ran some tests with the batteries I mentioned. In the test, he fully charged the battery and leave it for over a week, and checked again the battery percentage.
There was no power loss on the Sony NP-FZ100 original battery.
The highest recording time with the battery is 2 hours 12 minutes 47 seconds.
If you buy the battery it doesn't come with the charger as you are buying the original, charging the battery over the camera shouldn't be hard.
2. Wasabi Power NP-FZ100 Battery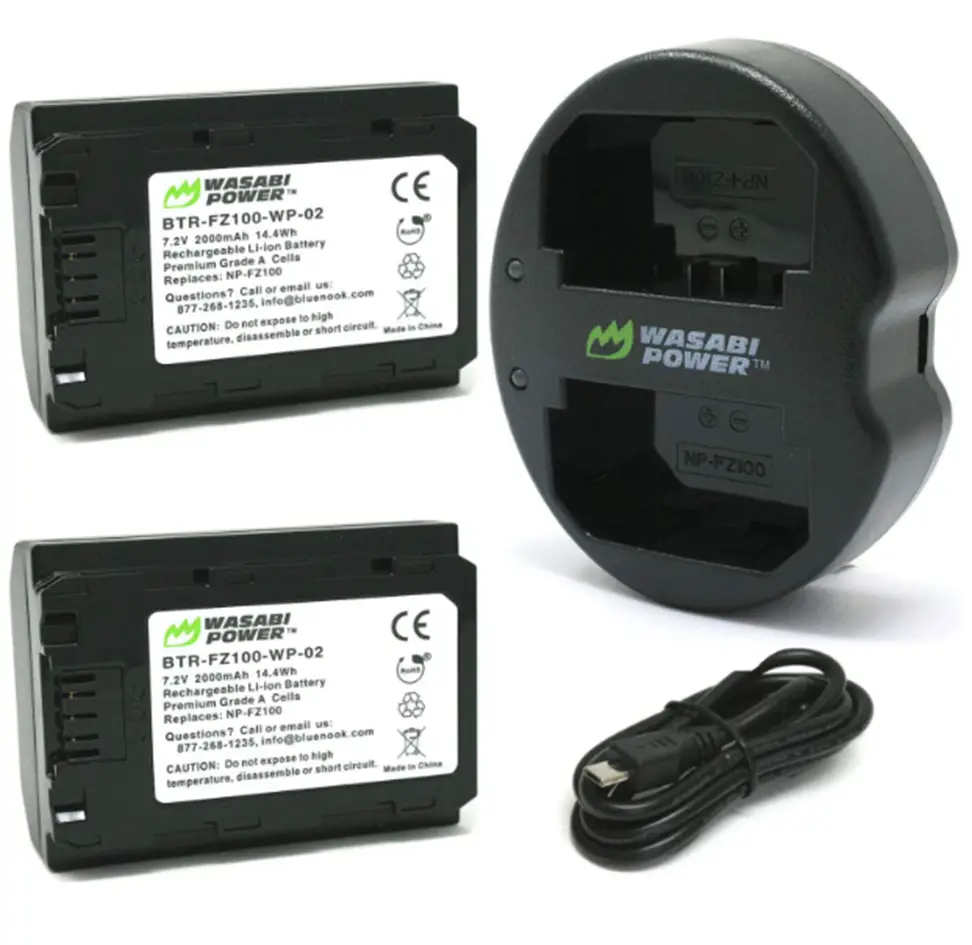 Wasabi Power is a Japanese company that makes Lithium Ion batteries for gadgets. It is a very promising brand for camera batteries.
The battery remains 100% charged after leaving it for a week fully charged. So there are no power leaks in the battery.
The recording time is 2 hours 3 minutes 50 seconds. It is very promising if you compare it with the stock battery. The Wasabi NP-FZ100 battery pack comes with a charger. The charger allows you to charge the battery without installing it on your camera.
3. Accucell NP-FZ100 Battery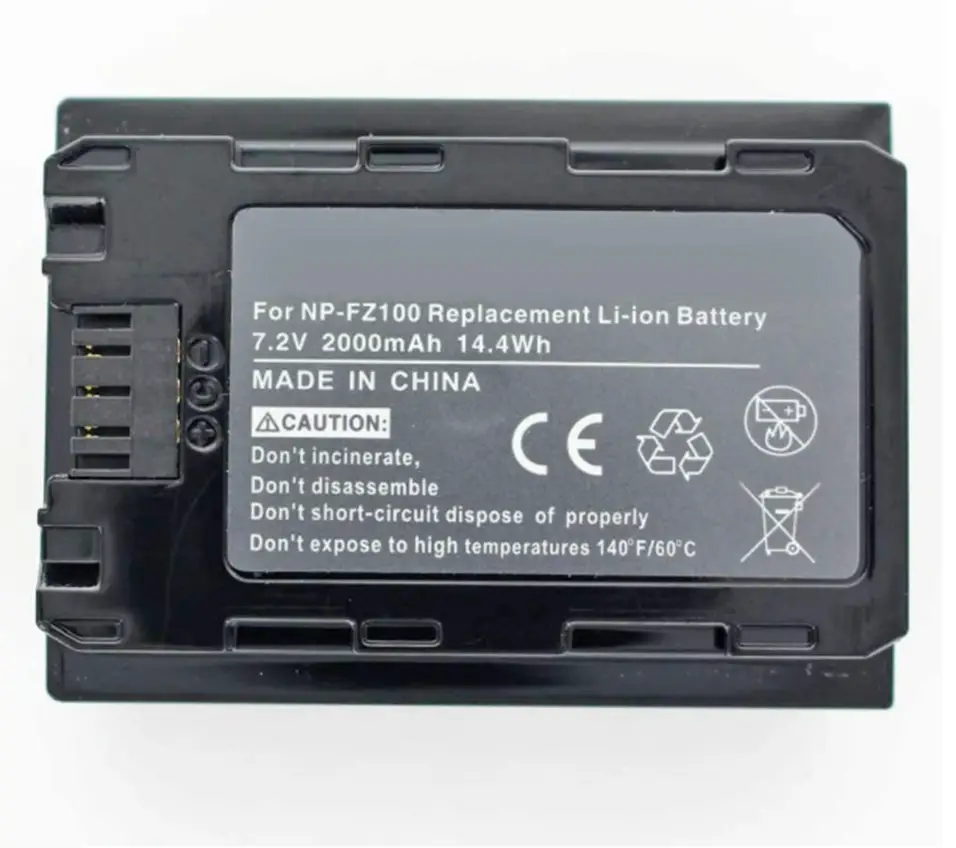 Accucell is a European-based battery company. And the most expensive one among the brand batteries.
It has great customer support for its battery and the battery delivers good power to the camera.
If you insert the battery in one of the Sony Alpha cameras, it might show a warning sign. The battery is highly efficient and delivers consistent power to the processor.
With the battery installed the camera shoots 2 hours 3 minutes and 20 seconds of non-stop video. And the battery doesn't leak power at all. So you won't have to worry about leaving the battery in your bag fully charged.
4. Baxxatar NP-FZ100 Battery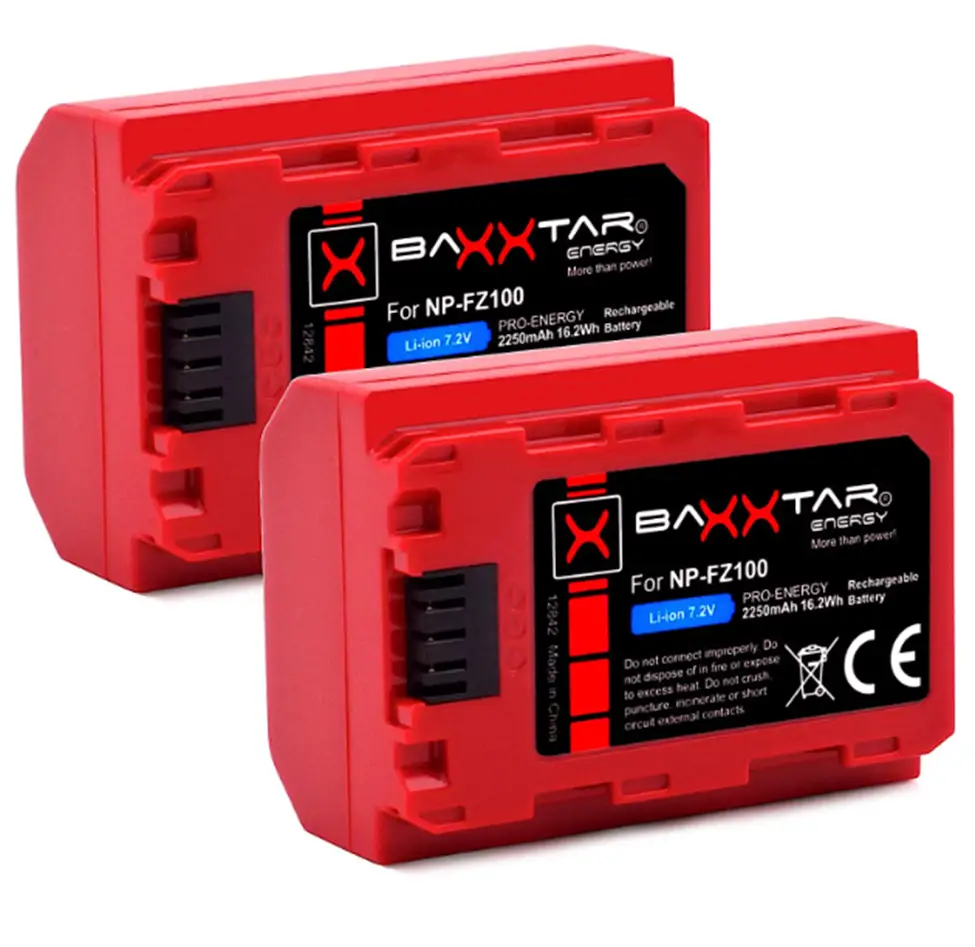 Alike Accucell, Baxxatar is a European company. It has great 3 years of warranty and the customer care is very good. They offer repair service although that doesn't allow for the batteries as batteries are tough to repair.
The company has been in this business since 1894 and the batteries are UL-certified. The newest Baxxatar NP-FZ100 is an IV generation 2250 mAh battery.
The battery lasts around 2 hours 3 minutes and 4 sec on non-stop high-quality video recording.
5. Newmowa NP-FZ100 Battery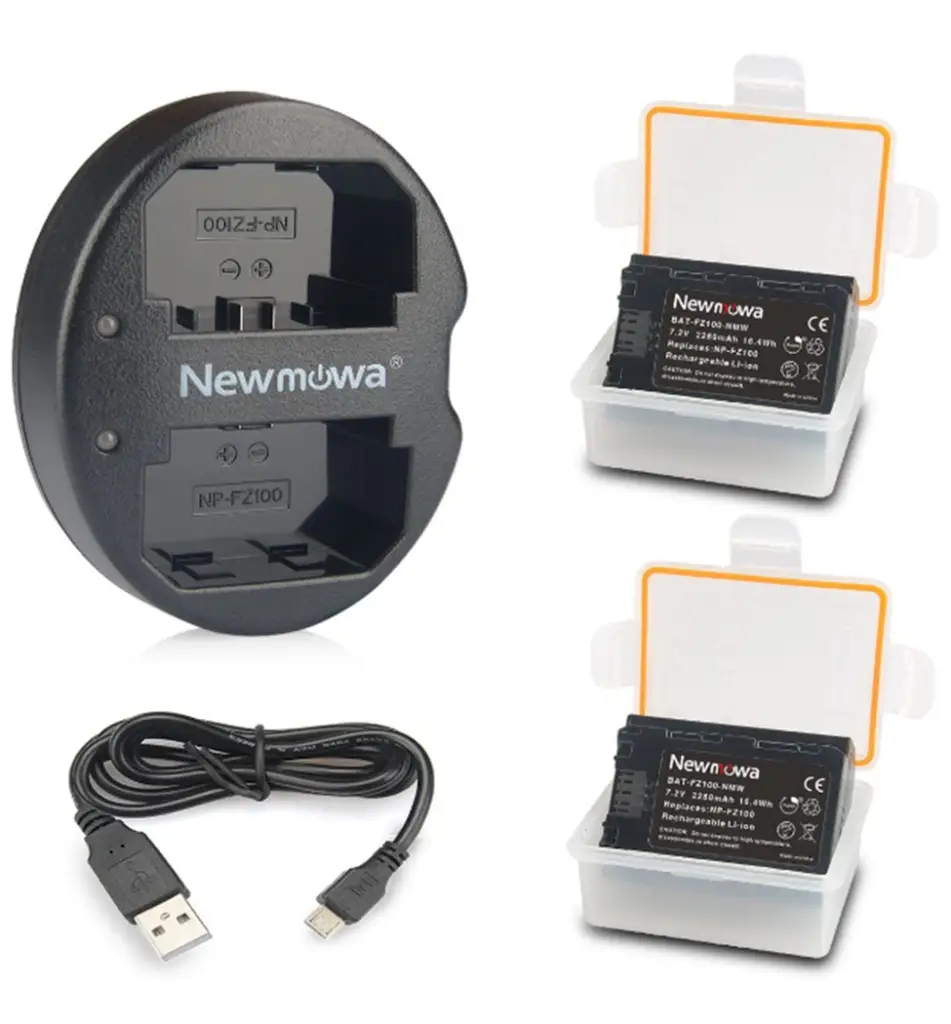 Newmowa is a comparatively new brand in the battery market. They mainly focus on selling gadgets and batteries.
The Newmowa NP-FZ100 batteries perform really promising in the stress test. Giving you around 2 hours 2 minutes and 18 seconds of constant video recording ability.
The batteries come with the charger.
6. Neewer NP-FZ100 Battery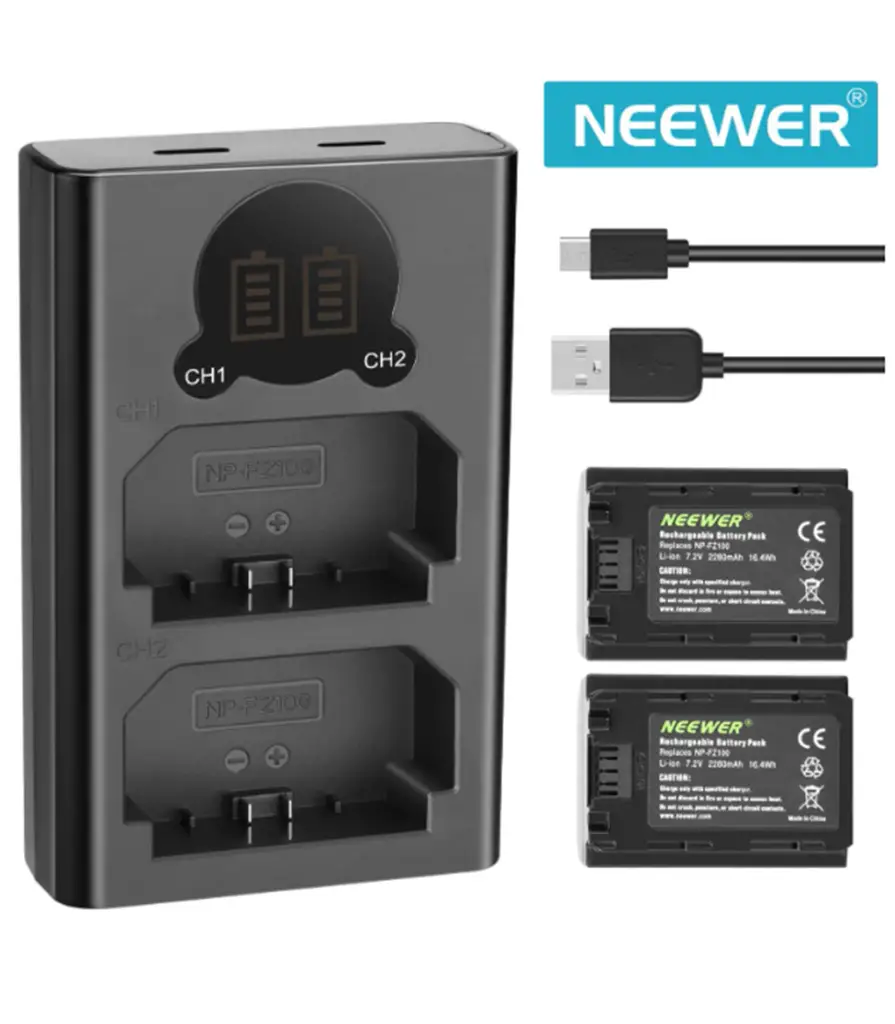 Newwer is an American company that is dedicated to making camera equipment and gear. Newwer makes all the products that are meant for photography. Many people have rated it highly, so it must function effectively.
The accompanying charging device appears to be quite popular with customers.
Neewer NP-FZ100 battery is a good battery for consistent power delivery and no charge leaking issue.
Some reviews claim that batteries from other companies come with an error message. But Neewer doesn't show any kind of warning.
The battery gives you around 1 hour 50 minutes and 32 seconds of video recording. That is a bit lower than the previous batteries.
7. MTB NP-FZ100 Battery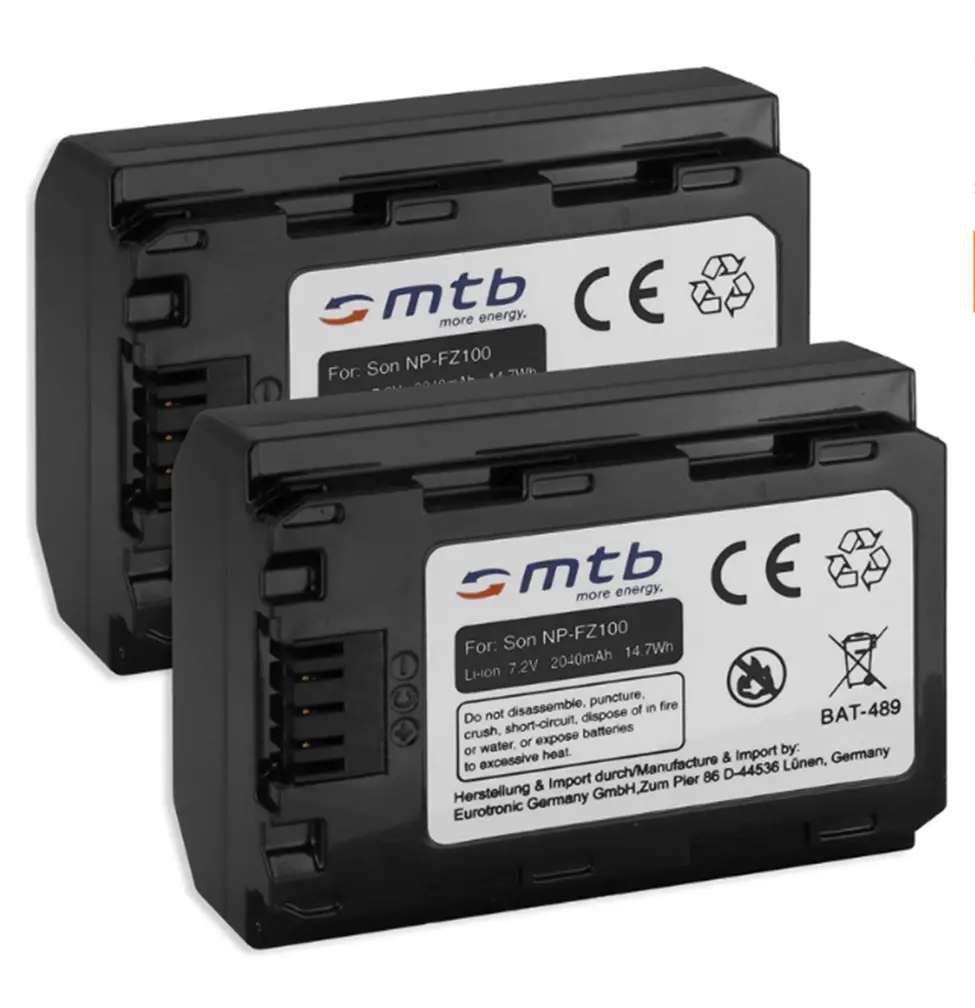 MTB is a 7.2V Lithium Ion battery at a very cheap price.
With the battery, Sony Cameras takes nearly 1 hour 54 minutes, and 50 seconds of video. And overall the battery is fully compatible with the sony cameras.
8. DSTE NP-FZ100 Battery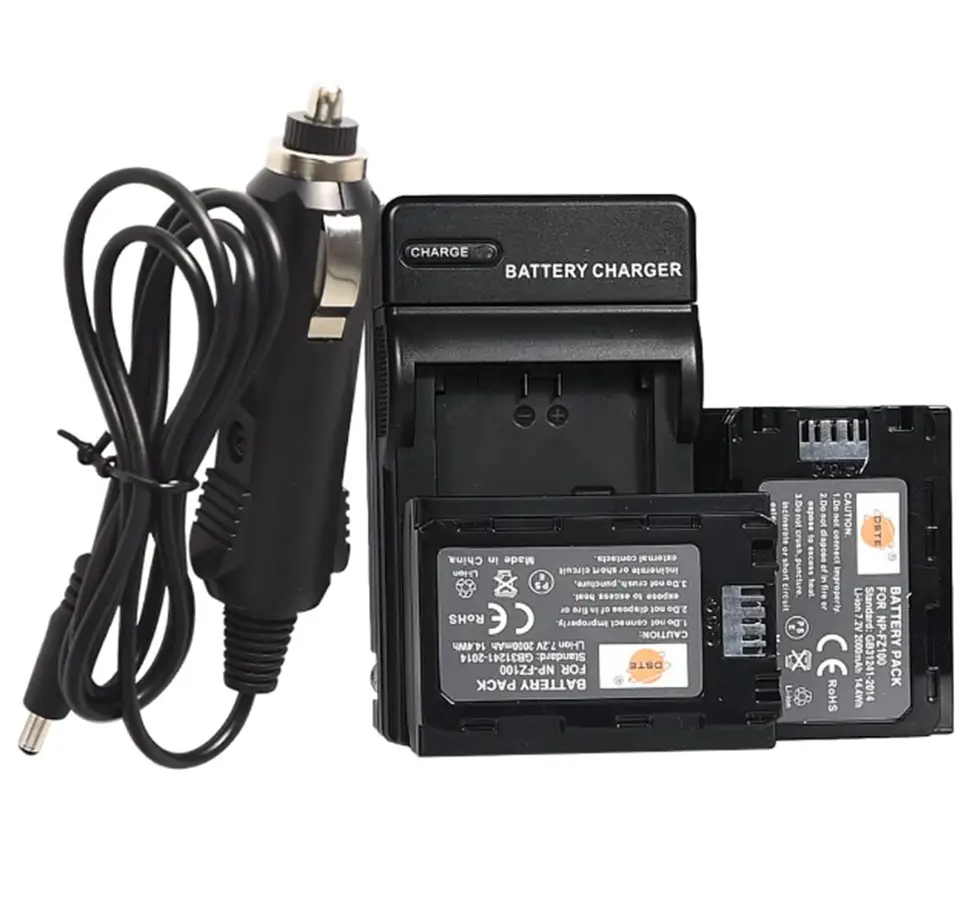 DSTE is a good battery brand and the NP-FZ100 is fully compatible with no issues. Photographers often use this brand as their daily backup batteries.
The batteries come with a charger that keeps you fully charged all the time.
The battery gives you around 1 hour 54 minutes and 24 seconds of non-stop video recording.
9. PowerExtra NP-FZ10 Battery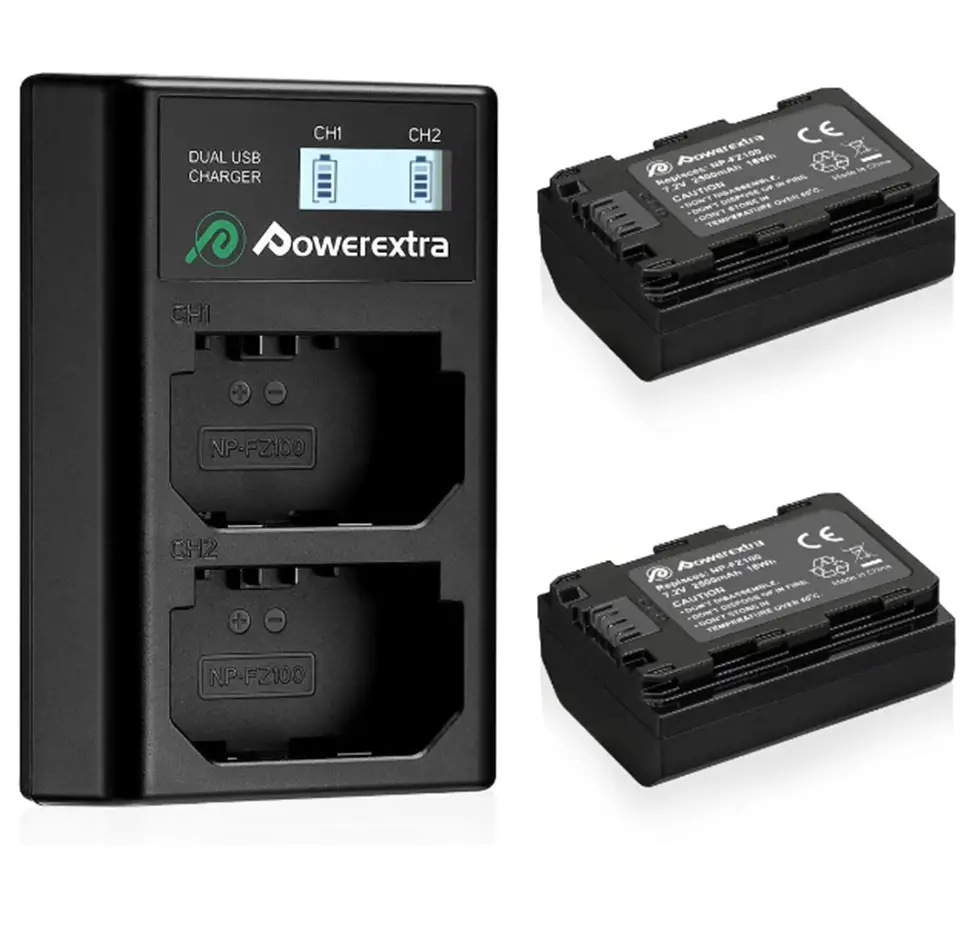 PowerExtra is a battery brand I would avoid if I used Sony a series.
The batteries don't really go with the series. There is maybe a voltage difference that makes the camera struggle. The battery is 8.4V and which means it delivers a lot of power to the system.
While filming videos, this battery stays cool and allows high-speed shooting.
It's possible that you won't be able to differentiate between an original battery and a PowerExtra battery.
The batteries die very fast compared to the others.
10. Green Cell NP-FZ100 Battery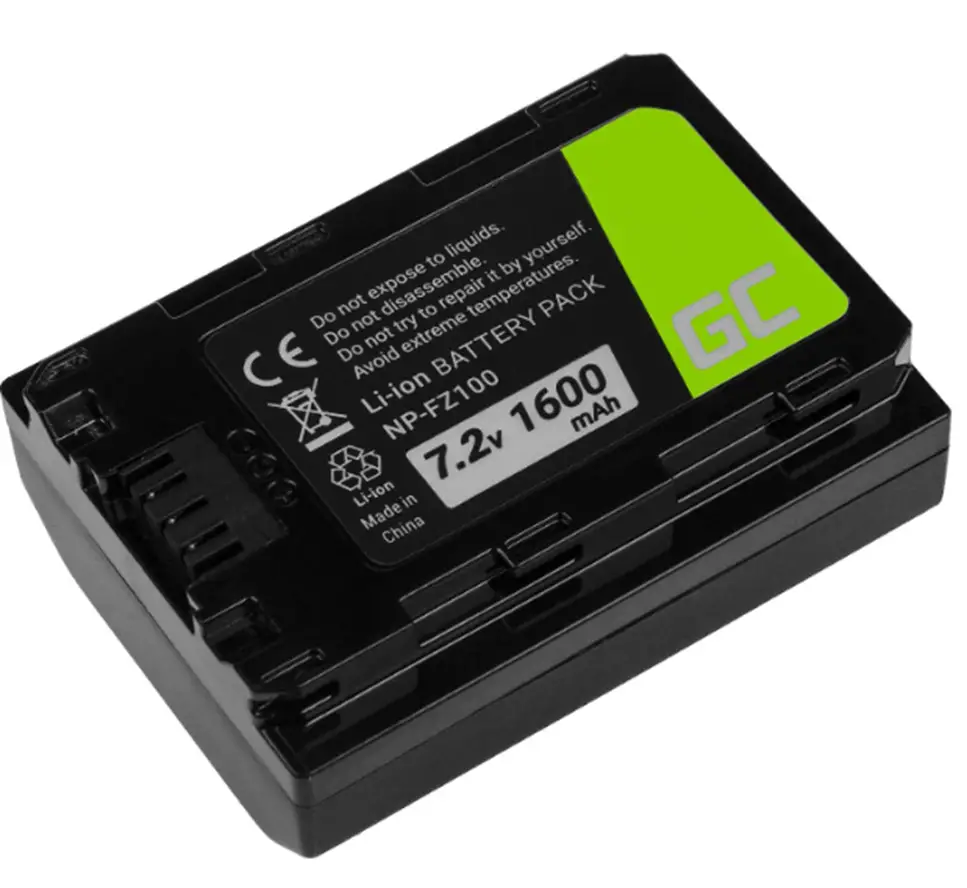 Green Cell is a UK-based battery company that offers good products. The  Green Cell NP-FZ100 is a 1600mAh battery.
And expectedly you won't get a good video recording backup. The Green Cell NP-FZ100 batteries get you around 1 hour 39 minutes and 34 seconds of video recording.
It is really low compared to the others but it will get your job done.
11. Blumax NP-FZ100 Battery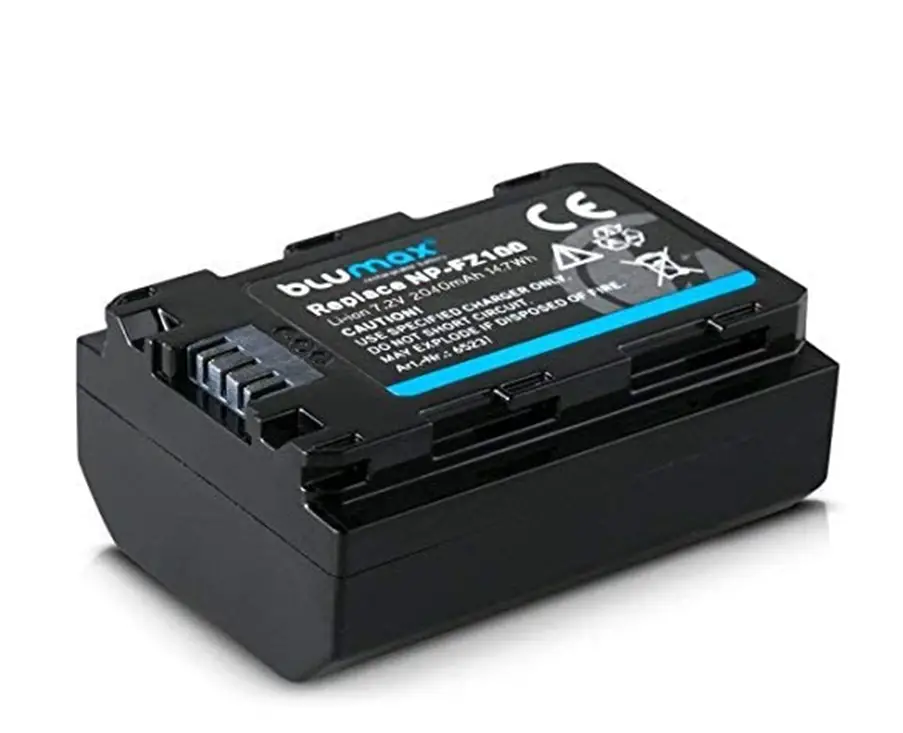 Blumax NP-FZ100 is a 2040mAh battery that gives you around 1 hour and 47 minutes of video recording.
It is very low and definitely, you will consider it before buying it. As the brand is very old, there are some respects towards this brand. That's why I am adding this to the list.
It doesn't come with a charger.
Which One to Choose, Finaly?
Now the most important part of this article is which the best NP-FZ replacement battery is and which one to choose among all of them.
Personally, if I choose one, I will choose the Wasabi.
Wasabi has a good reputation for holding their pride. There are many good reviews on the brand. And Wasabi keeps you in cover with its 3 years warranty policy.
The Wasabi Np-NZ100 allows you to shoot 2 hours and 3 minutes of high-definition video. This is in the second position of the collected batteries.
It delivers good consistent power to the camera and lasts long like the original NP-FZ100.
If you have the money you can always go for the original Sony NP-FZ100. After all, you will use the battery in a Sony camera so you won't have to worry about the charging issue and the longevity issue.
In this discussion, many of the batteries might show you some warning message when you insert the battery into a Sony Camera.
Some cameras will show the message while recording the video. But you won't have to worry about the warning cause it is not that crucial the camera might show you.
Why Camera Shows a Battery Warning Sign While Recording Videos?
If you use a third-party battery in your camera you might encounter the message like: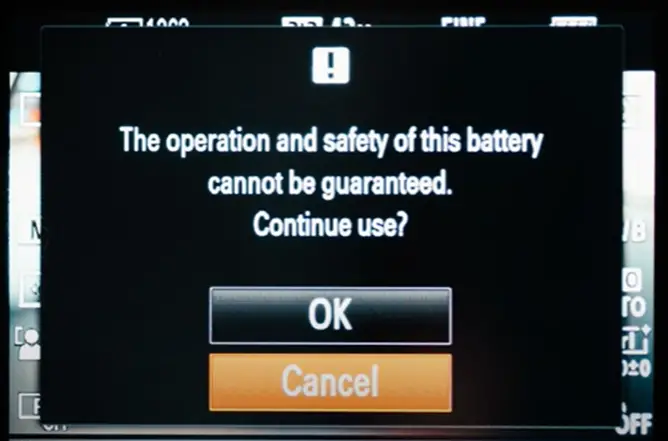 This happens if you start recording in very high resolution and higher frames per second.
Sony shows you the warning to change the battery and use the original one. But the camera doesn't get hurt if you click okay.
The battery company is aware of what are they doing. So the batteries I have listed here will not harm your camera at all.
Although if you are really concerned about your camera I am giving you the list of which batteries will show you these warning signs.
| | |
| --- | --- |
| Brands | Warning Sign |
| Sony Original | NO |
| Wasabi | NO |
| Accucell | YES |
| Baxxtar | NO |
| Newmowa | NO |
| Neewer | NO |
| MTB | YES |
| DSTE | NO |
| PowerExtra | NO |
| Green Cell | YES |
| Blumax | YES |
List of the Batteries Based On the Maximum Non-Stop Recording Time:
(Higher is Better)
| | |
| --- | --- |
| Brands | Max. Record Time |
| Sony Original | 2hr 12min |
| Wasabi | 2hr 3min |
| Accucell | 2hr 3min |
| Baxxtar | 2hr 3min |
| Newmowa | 2hr 2min |
| Neewer | 1hr 58min |
| MTB | 1hr 54min |
| DSTE | 1hr 54min |
| PowerExtra | 1hr 53min |
| Green Cell | 1hr 39min |
| Blumax | 1hr 47min |
(Data collected from Tech Notice)
All these numbers are tested with the camera while shooting 4K 100bits per second.
And as you can see some of the batteries are neck-to-neck competitors with each other.
However, you won't find any groundbreaking difference between any of them.
Frequently Asked Questions
Can I Get Third Party Batteries For Sony Camera?
Of course, you can. You just need to find the battery model and search for it.
Are Third Party Batteries Better Than the Original Ones?
No. the batteries get redesigned when the camera gets updated. And the firmware versions get cop with the batteries easily. But it is not true that all third-party batteries are bad. Some give you really good value for bucks.
Conclusion
I hope this article will help you to choose the best NP-FZ100 replacement battery for your Sony camera. There are some factors to choosing the right battery for your camera.
I have gathered all the information from various forums and articles and given you the results. I have covered all the confusion you might step on and cleared them out. The NP-FZ100 is a versatile camera for most Sony Cameras. So I think choosing the right one will keep you way ahead of where you are now.