How to Use Bulb Mode On Sony a7iii? (Everything Explained)
As an Amazon Associate, I earn from qualifying purchases.
Long-exposure photos have been an epitome in capturing the raw beauty of motion. Over the years it has been developed quite a lot and photographers have created some wonderful masterpieces with this.
The exposure setting known as "bulb mode" is employed when using a shutter speed longer than 30 seconds. Generally used in low light scenarios to capture convey motion and its dramatic effect on stills.
The Sony Alpha 7 iii comes with a default bulb mode setting that you can use to create mesmerizing effects. From moving cars on a highway to ocean water splashing on rock beds, this bulb mode has created amazing works of art for a long time.
In this article, I'll be describing how to use bulb mode on sony a7iii.
Sony A7 III
The Sony A7 III has long been a favouring all-around entry-level camera for a lot of new photographers.
It is a capable full-frame camera. Though it has some drawbacks, the mix of resolution, speed and features along with its price point makes it a very good competitor in all kinds of photography.
Let's look at the specifications of the Sony A7 III camera.
Sony A7 III Full Frame
| | |
| --- | --- |
| Feature | Sony A7 III |
| Sensor | 24MP Full-Frame BSI CMOS sensor |
| AF System | 693-point Hybrid |
| Stabilization | 5-Axis in-body stabilization |
| Continuous Shooting | 10 FPS |
| ISO | Max 204800 |
| Video capture | UHD 4k30p w/ HLG |
| Card Slots | Dual SD |
| Connectivity | USB 3.1 Type-C |
| Other features | Built-in WIFI and NFC |
| Price | $1698 |
Long Exposure and Bulb Mode
First, let's learn about long-exposure photography and how the integration of bulb mode came into play.
As the name suggests, long exposure is a photographic style that involves using long exposures utilizing slow shutter speeds. By doing so, moving elements such as cars, clouds and water can be blurred.
It's very popular among genres such as architecture, street, abstract and nature photography.
Here are some samples of long exposure of Bulb mode photography.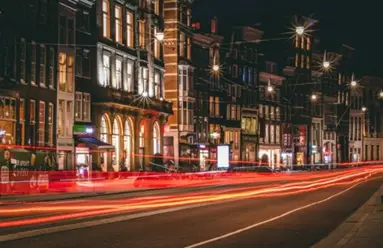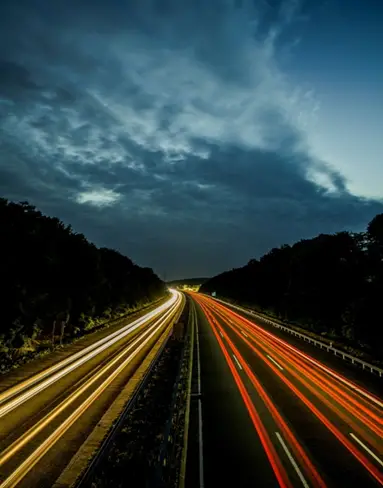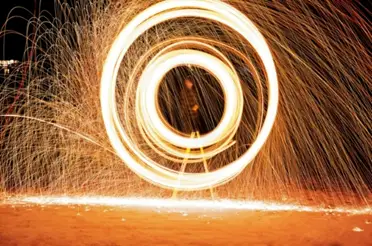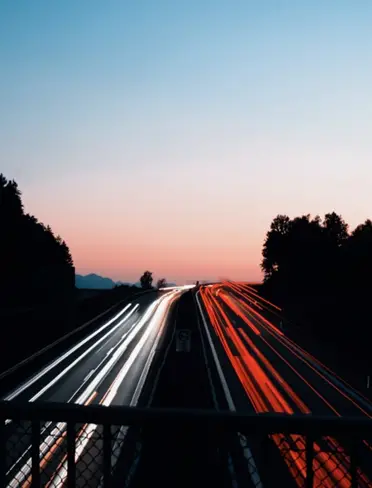 (source: Jotform)
Use of low shutter Speed
Shutter speed is the amount of time the camera's shutter is open to let light in through the sensor. Having it absorb more light in taking a photo the image comes out projecting moving parts of it.
The usual shutter speeds that are used for long exposure photography is 30 seconds and above.
It is a lot of fun and it's a great way of capturing interesting and unique images but takes a tad more planning in advance.
Bulb Mode
A photographer can set their shutter speed manually to get it to 30 seconds or above. They can also use a setting which is known as bulb mode.
Most new cameras come with a separate setting on the mode dial that indicates bulb mode. Here's an example.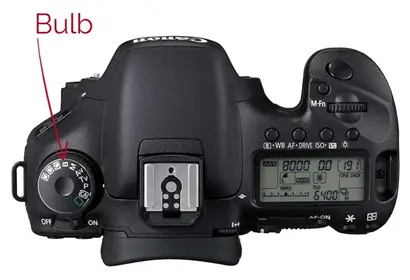 The letter B denotes the bulb mode in most cameras and it displays a sign on the screen that says 'bulb'.
With the integration of bulb mode, photographers can rotate the dial to automatically change their exposure settings to long exposure by changing the shutter speed.
If it is not available on the dial, most cameras nowadays will have a bulb shutter speed which can be accessed in manual (M) mode or just an automatic setting that says 'Bulb mode' inside the camera menu.
Bulb Mode on the Sony A7 III
The Sony A7 III doesn't have bulb mode (B) on the mode dial. So it'll either be a setting to be selected or we have to manually set the shutter speed to utilize bulb mode.
Here is a photo of the mode dial on the Sony A7 III.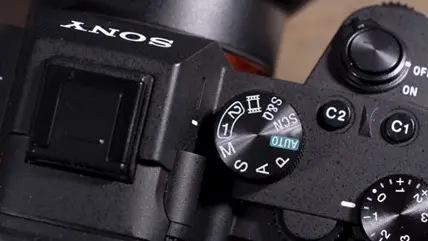 The Sony A7 III has a standard shutter speed ranging from 1/8000 of a second to 30 seconds for a single shot. This camera also has a dedicated mode that says bulb on the LED screen.
To get to the bulb mode first we need to set the camera to manual by rotating the mode dial to the letter (M) which denotes manual mode.
This image shows the M button on the Sony A7 III's mode dial. The (M) needs to be rotated until it aligns near the white dot on the camera to turn the manual mode on. Here's an example.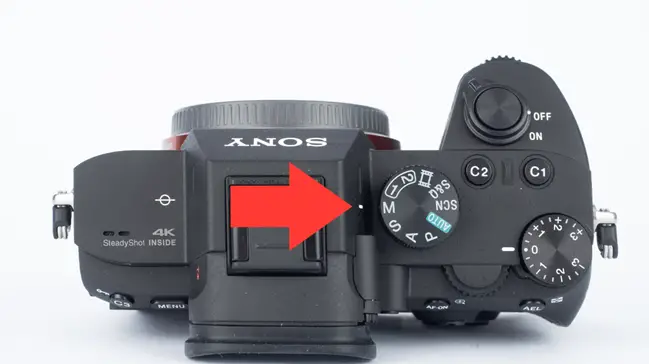 If you don't switch to manual the shutter speed will only go as far as 30 seconds and bulb mode won't be turned on. This video here shows how you need to be in manual mode for bulb mode to be activated.
Turn the dials to see which one changes the amount of shutter speed.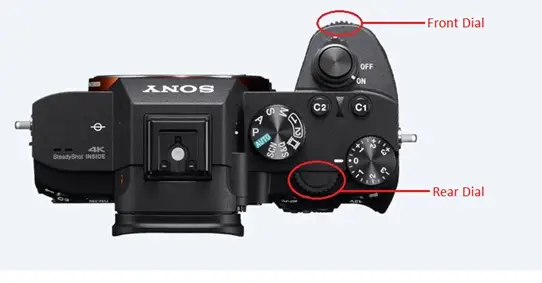 The front and rear dials act as controllers for inputs such as shutter speed, ISO and other settings. Turning these dials lets you control these settings to set them as you wish.
The rear dial is set to shutter speed by default. Once the manual mode is one. Turn the real dial anticlockwise until it comes to 30 seconds.
Turn it one more time and you should see 'Bulb' where the shutter speed is supposed to be. Another setting needs to be changed to 'Single Shot Drive Mode'.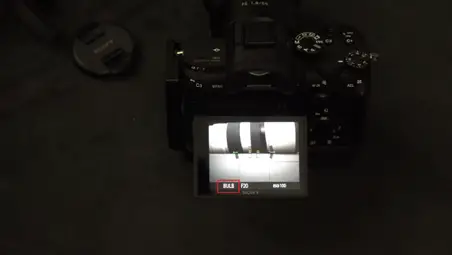 That's how you turn on bulb mode on the Sony A7 III.
Using the Bulb mode on Sony A7 III
There are two ways to use capture images when bulb mode is on.
Long Press
Remote Controls
Since the frame takes more than 30s to capture one image. With the long press method, you have to press and hold the capture button until the camera is done taking the shot.
It's very impractical to sit and hold the button for 40-50 seconds. That is where remote controls come in. They are available in wired and wireless Bluetooth variants.
Wired versions plug into the port on the side of the camera. Wireless versions use Bluetooth or the onboard wifi band on the camera to connect.
Simply pushing the button takes a photo. There is a slide mechanism where if you push the button and lock the slide in place it holds the button down taking a long exposure photo.
You can see listings for remote controls below.
What preparations need to be taken for long-exposure photography?
There are some tips you can follow for a better-looking long-exposure image.
Use a tripod
Choose kinetic backgrounds for static subjects and vice versa.
Try a few shots and adjust accordingly
Do post-editing on long-exposure images
Regulate the amount of light that enters the camera
Arrive a little early and get a lay of the land.
Why is it called Bulb mode?
The Bulb mode is named for the bulb on detachable rubber pneumatic shutter releases that came with early cameras.
As long as the photographer squeezed the bulb while the shutters were set to "B," the pneumatic release kept the shutter open. Hence the name, the "Bulb" exposure or Bulb mode.
What is Bulb mode good for?
For long exposures at night.
It allows the photographer to achieve shutter speeds longer than the 30 seconds or 30" on the camera that is allowed on most DSLRs.
Summary
I've explained how to use bulb mode on sony a7iii in the most detailed way possible.
One thing to keep in mind is that the ISO value needs to be more than 3200. With moderate to low light, an ISO of 6400 will yield the best results.
That is all on the nooks and crannies of bulb mode on the Sony A7 III.
I hope this article helps you to take amazing long-exposure photos.