Is The Canon EOS RP Good For Low Light? (A Complete Overview)
As an Amazon Associate, I earn from qualifying purchases.
The Canon EOS RP is an entry-level mirrorless camera designed for the newcomer who is ready to take the next step into the world of full-frame mirrorless cameras.
It was launched back in March 2019. With its aggressive pricing and compact body, it is easily one of the best choices for entry-level photography. It is a mix of small, affordable, and versatile.
The Canon EOS RP delivers solid low-light performance. It uses the same sensor that is used on the Canon 6D Mark II and the latest DIGIC processor.
In this article, I'll be diving into the Canon EOS RP's low light performance and try to determine 'Is the Canon EOS RP good for low light?'
Canon EOS RP Full-frame Mirrorless Camera
Here is a brief review of the compact entry-level Canon EOS RP.
Canon's main goal with the EOS RP was to offer full-frame photography to the masses at an affordable price. The only drawback to the camera is that there aren't enough RF-mount lenses to pair with it.
One of the many advantages over SLRs of the EOS RP is that it covers most of the frame. Being a mirrorless camera, the focus system is on the sensor so it can find a subject anywhere in the frame.
In terms of stills, it is an affordable beast. Where it lacks kick is in the video category.
Although 4k, it can only go up to 24fps, and forage is heavily cropped. So wide scene capture is limited and there is no Dual Pixel AF. It is more of a 1080p camera and lacks the full 4k60fps functionality.
It also doesn't have IBIS but supports lenses that are stabilized for handheld videos.
Another potential problem for the EOS RP is that it has an RF mount, of which the RF lenses are very expensive. The demographic that Canon set for the RP will mostly be unable to afford a lens that is priced at more than $1000.
The Canon EOS RP lacks in some aspects, but given the price and feature set, the camera will serve its projected user base satisfactorily. Thus it gets strong recommendations from reviewers and users alike.
Let's dive into the specs and low-light performance of the Canon RP.
Canon EOS RP
Let's look at the specifications of the Canon EOS RP Full-frame Mirrorless Camera.
26.2 Dual Pixel CMOS Sensor
100-40000 ISO range
4 fps Continuous Shooting
DIGIC 8 Processor
4779 AF points
5-Axis Digital Image Stabilization (Video Only)
Single SD/SDHC/SDXC (UHS-II) Card Slot
Up to 4K/24p
3.0" LCD touchscreen
Extra Features: Built-in Wi-Fi and Bluetooth connectivity.
Weight: 485g (with battery)
Price: $999
Canon EOS RP Low Light Performance
The Canon RP features the latest DIGIC 8 processor. This enables faster image processing and more agile operation to achieve greater image quality.
A full-frame camera by default offers better image capture in low light. The Canon RP boasts a maximum ISO of 40000. So it's possible to shoot in low light without flash and retain excellent detail.
A very important thing to consider when taking photos in low light is to check how fast or accurate the AF is. The Canon EOS RP sometimes falls short depending on the contrast of the subject.
Here is a demonstration of a good AF capture.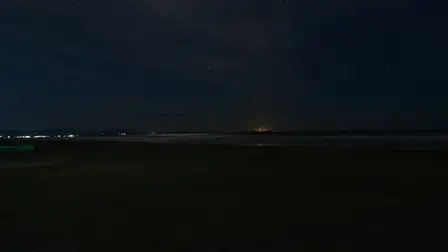 This is a visual reference of the RP's focusing capability. As I've said earlier, it entirely depends on how much contrast the subject is emitting.
Here the distant light orange glow is what the EOS RP focuses on with ease. It locked its focus on the smoke stack with no hint of struggle. The subject needs to be luminous enough for the EOS RP to lock focus on it.
Case in point, here is an image that showcases the issue of AF with multiple luminous elements.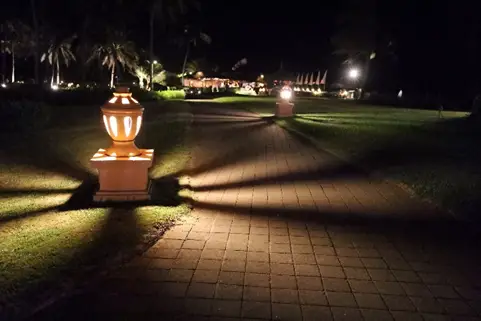 This was taken on low shutter speed and high aperture and ISO values. The multiple luminous elements in the frame made the EOS RP struggle a lot to capture a specific subject for AF.
Here are two other images from a concert venue that was taken in low light.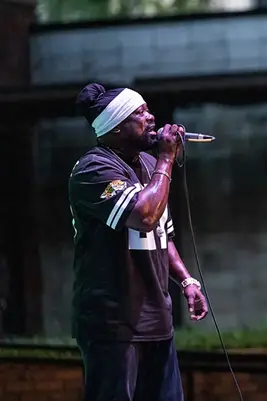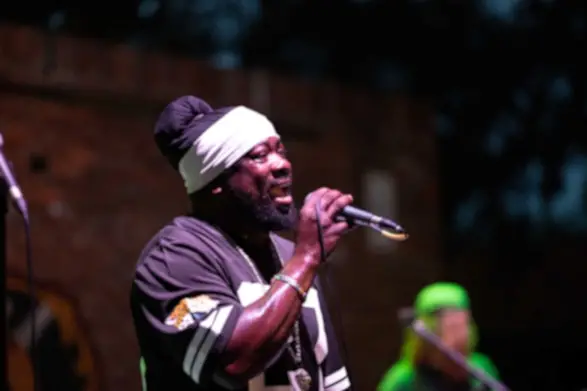 The camera struggled a lot and focusing was a big issue. It required high ISOs and a lot of culling for out-of-focus images. Very few shots were actually in focus properly.
These photos are quite popular on the DPReview forums as the user describes how the camera acts in these particular situations very clearly.
Aside from AF locking issue, the Canon EOS RP delivers excellent low-light performance. It has a wide range of ISO and a lower megapixel sensor which in theory should give it an edge over the more expensive EOS R, EOS R3, and EOS R6.
Here are some samples that showcase just how good the Canon EOS RP is in low-light situations.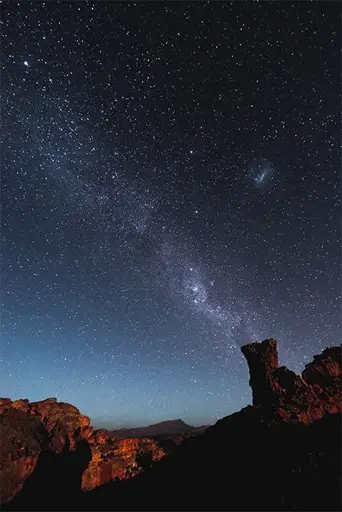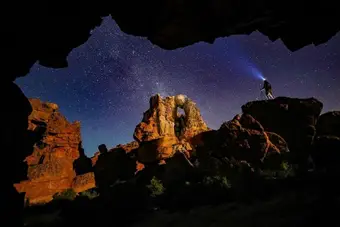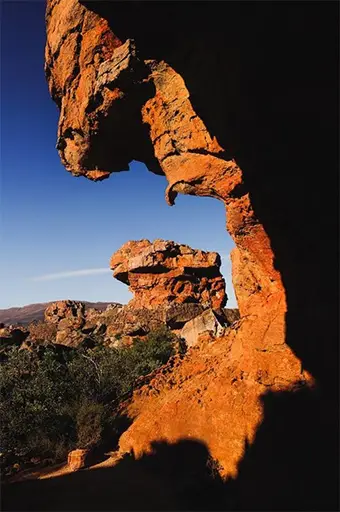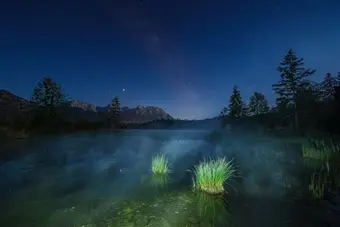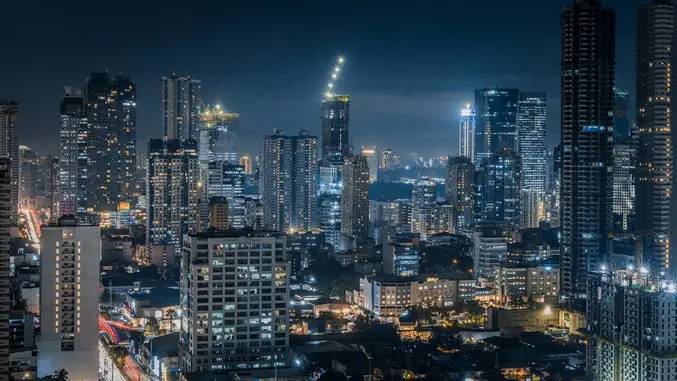 The Canon EOS RP encapsulates the raw beauty of low light exposure and creates mesmerizing visuals with clean details. As an entry-level full-frame camera you really cannot ask for any better.
It is capable of superb low-light photography by all means.
User Feedback on the Canon EOS RP
Users have given very positive feedback about the Canon EOS RP.
A hobbyist photography researcher found this to be the best full-frame mirrorless camera for the price point. They explained further how the robust feature set of the EOS RP was just what they were looking for.
These reviews were mostly positive for entry-level photography. As a professional photographer recommended not buying this for professional use.
They described how the continuous or burst mode shooting is just not up to par and images are not crisp when subjects are constantly and irregularly moving.
Overall users were satisfied with how the Canon EOS RP performs as it delivers a solid price-to-performance ratio.
Is Canon EOS RP good for Astrophotography?
Only if it's paired with a very good lens. The EOS RP only has a 26.2MP sensor which isn't enough to capture the details in the sky.
Forget using a teleconverter, instead use a long focal length lens raw and it'll become a flexible, low-cost, reliable, and low-frustration way to deep-sky astrophotography.
Does the Canon EOS RP still have value in 2022?
Depends on what it'll be used for.
Saving up a bit more to get a better full-frame camera would be the best thing to do in 2022. However, if the camera is paired with the right lenses, this compact beast will turn into a great travel and documentary camera.
What does RP stand for in canon?
Reimagine Optical Excellence.
The 'R' comes from the first letter of "Reimagine Optical Excellence" and the development concept behind the EOS R series. The 'P' stands for "Popular".
Canon was very sleek in naming the EOS RP to describe the Japanese sense of the meaning 'For Everybody'. As the camera was designed and priced in a way that the masses could afford and use without any hassle.
Summary
I've explained in detail the low-light performance of the Canon EOS RP.
If you are a beginner just entering the full-frame camera market, then this one is without a doubt the best choice for you.
However, if you want to do professional work with the camera then the Canon EOS R6 is recommended and you should probably stay clear of the EOS R or RP. I hope this article helps to answer your queries on 'Is the Canon EOS RP good for low light?'.