Kenko vs Tamron Teleconverters & Why Someone Should Consider Using These?
As an Amazon Associate, I earn from qualifying purchases.
Teleconverters allow users to change the apparent focal lengths of their lenses. They come in quite handy if users are more reliant on using only prime lenses for their photography needs.
They can also be used on telephoto zoom lenses to do nature photography where getting up close and personal from a distance is the key. Sometimes even the strongest of lenses can't get users close enough and having that extra zoom from a teleconverter can change the game in a big way.
Kenko and Tamron both have astounding teleconverters which can help users take their desired shots. Both lenses have their use cases and drawbacks.
I'll be diving deep and looking into what the converters offer and give you an in-depth guide into Kenko vs Tamron teleconverters in this article.
Teleconverters: Kenko vs Tamron: Quick Comparison Table
These are the specifications of the Kenko and Tamron Teleconverters. Let's take a look.
Kenko vs Tamron Teleconverters
| | | |
| --- | --- | --- |
| Features | Tamron | Kenko |
| Mount | Nikon F | Nikon F |
| Magnification | 1.4x | 1.4x |
| Optical Design | 6 elements in 3 groups | 3 elements in 2 groups |
| Light Loss | 1 Stop | 1 Stop |
| Length | 32.3mm/ 1.3" | N/A |
| Diameter | 63.5mm/ 2.5" | N/A |
| Weight | 178.6g | 126g |
| Price | $259 | $135.92 |
| Buy here | Tamron 1.4x | Kenko 1.4x |
What are The Differences Between Kenko and Tamron Teleconverter?
Time to look at the key differences between the two lenses and why they might be of consideration. The comparison is made between the so-called 'worst' Tamron teleconverter vs the Kenko TELEPLUS HD DGX 1.4x teleconverter.
Price
The Tamron 1.4x for Nikon F comes in for $259. For a teleconverter, it is the pricier one among the two.
The Kenko TELEPUS HD DGX 1.4x is priced at $135.92. It is a significantly less expensive teleconverter. They had to cut some corners to match this price range.
The price difference is more than $100. The winner here based solely on price is the Kenko DGX 1.4x.
Optical design
The Tamron 1.4x has 6 elements in 3 groups. More elements mean greater correction for distortion, noise, or chromatic aberration. It doesn't add value to the comprehension of the lens in the broader sense.
The Kenko DGX 1.4x has 3 elements in 2 groups. It has more optical correction capabilities. On paper, the Kenko teleconverters should produce better sharpness. We'll be taking a look at their performance later on in this article.
More bits of glass mean contrast and sharpness get reduced. It can certainly be informative but it isn't a measure of absolute quality. But in terms of optical correction, the Kenko DGX is the winner.
Weight
The Tamron 1.4x weighs about 180g. It is the heavier teleconverter. But it also suggests that it is built sturdier.
The Kenko DGX 1.4x is a lightweight option weighing about 125g only. They had to cut corners to match the price and it certainly seems like build quality is where they put in the least amount of money.
So, the winner here is the Tamron 1.4x even though it is heavier.
Performance
Let's take a look at photos taken with the teleconverters mounted on the same camera and lens combination.
Here is an image taken with the Tamron 1.4x teleconverter. The image loses contrast and is on the darker side due to the higher amount of elements used in the Tamron teleconverter.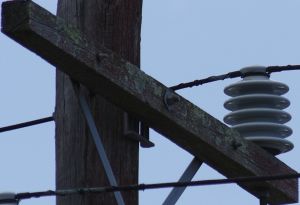 But in terms of sharpness, Tamron is leagues better than the Kenko teleconverter even though it is hard to notice with the naked eye.
Time to take a look at an image taken using the Kenko DGX 1.4x teleconverter. The image here is comparatively brighter and holds up the contrast as well. But it is subject to flairs and the autofocus was having a hard time capturing the area into focus.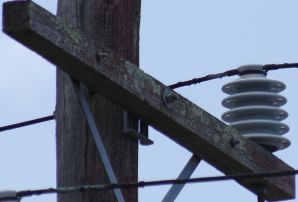 The images look identical but on a pixel level, the Tamron outdoes the Kenko teleconverter. So the winner is the Tamron 1.4x teleconverter.
Kenko vs Tamron Teleconverter Which One to Choose?
In terms of performance, the Kenko DGX 1.4x teleconverter is on equal grounds with the Tamron 1.4x. This is just one of Tamron's teleconverter collections and is the lowest rated.
Tamron has other 1.4x teleconverters and even 2.0x teleconverters that can perform way better and leave the Kenko teleconverter in the dust.
Also, note, that Kenko is not a proper optical manufacturer. Rather they are independent contractors.
Tamron on the other hand is a well-established company that fights with the big fish of optical manufacturing such as Sony, Nikon and Canon.
It is safe to say that Tamron teleconverters will be of more worth and will prove to be more reliable and durable. So the final verdict goes towards the Tamron Teleconverters.
Users Feedbacks
A lot of the users have complained about the Kenko DGX 1.4x teleconverter's connectivity issue with Tamron Lenses.
A user on DPReview stated that they have seen poor signal integrity when using the teleconverter on a Nikon D500 with a Tamron 70-200mm G2 lens. Another user said that they did not get info directly on camera with Nikkor lenses but EXIF data recording was not a problem.
On the other hand, the Tamron 1.4x teleconverters received mixed feedback from users slightly skewering towards its favour. Most users were satisfied and the teleconverter's performance exceeded their expectations.
A user reviewing it said they loved this teleconverter as it doesn't diminish picture quality to a noticeable extent. The same user suggested that it requires more light on high focal lengths and it slows the autofocus down a bit.
Even though they showed some bad qualities the good ones outweighed the bad ones for most users.
Frequently Asked Questions (FAQs)
Do teleconverters reduce image quality?
Yes, they reduce image quality to an extent.
Teleconverters magnify the image which also affects aberrations in the original lens. It also affects the sharpness and contrast in an image because of the spread of the frame from the teleconverter. Ghosting and flare are also big issues users have complained about.
Do teleconverters work with zoom lenses?
Wide-angle prime and zoom lenses with short focal ranges are not compatible with teleconverters.
Teleconverters are used to increase the reach of a lens. To get that extra reach in wildlife photography with a super telephoto lens or to get magnification in portraits or landscapes using a normal prime lens is where teleconverters are mostly used.
Do teleconverters affect bokeh?
No. They should have minimal effect on bokeh qualities.
They only magnify the image. So, a bokeh won't be affected by using a teleconverter so long as the in-focus part of the image is taken properly
Summary
In short, the Kenko DGX 1.4x compared with the worst teleconverter from Tamron yielded identical results. The other Tamron teleconverters are of much better value and will leave the Kenko DGX 1.4x in the dust.
So, it would be a wise decision to stay away from the Kenko teleconverters and invest in something from Tamron that can perform much better than it. The Tamron teleconverters such as the Tamron SP 1.4x AF will produce much better images with much more detail.
Related Posts: