Sigma 150-600mm Contemporary with 1.4x Teleconverter?
As an Amazon Associate, I earn from qualifying purchases.
When multiple formats are in question, contemporary lenses serve and deliver better results and can be used in any format so everyone can enjoy photography.
The sigma 150-600mm contemporary is one of those lenses that are sought after for ease of use in multiple formats. Contemporary lenses are compact, high-quality and affordable to meet the needs of a wide audience of creators.
The sigma 150-600mm contemporary is a hyper-telephoto zoom lens that doesn't break the bank. The focal range is more than enough to provide a broad range of telephoto perspectives.
In this article, I'll be taking a look at increasing the lens's focal range using a teleconverter and answering the question 'Can you use a sigma 150-600mm contemporary with 1.4x teleconverter?'
Sigma 150-600mm f/5-6.3 DG OS HSM
To answer the question, first, we need to learn about the lens itself.
It is a hyper-telephoto zoom lens with a focal range of 150-600mm. It is a very attractive lens for sports and wildlife photographers.
Let's look at the specifications of the lens.
Sigma 150-600mm f/5-6.3 DG OS HSM
| | |
| --- | --- |
| Feature | Sigma 150-600mm |
| Mount Type(s) Available | Nikon-F, Canon-E, Sigma-L,SA. |
| Optical Construction | 20 elements in 14 groups |
| Filter Size | Non-rotating 95mm |
| Diaphragm Blades | 9 |
| Min. Focus Distance | 2.8m |
| Weight | 1930g |
| Price | $899 |
Teleconverter on a Sigma 150-600mm Contemporary
The Sigma 150-600mm already boasts a focal length of 600mm. It produces great photos from a long distance. These types of lenses are mostly used for sports and wildlife photography.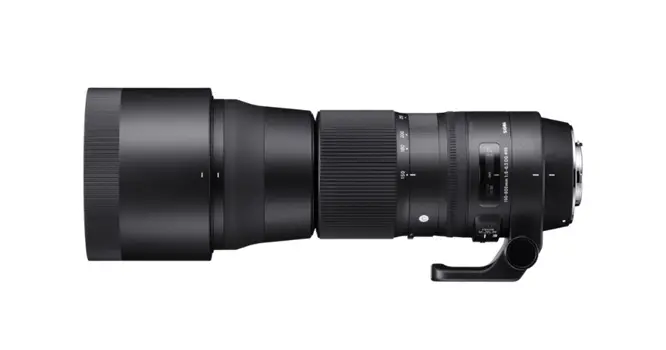 The reach of 600mm is already magnificent enough but there are cases where users just want to push it a little further for that mesmerizing photo that they've always longed for.
I.e. astrophotography, product photography, nature photography where you don't want to spook the subjects etc.
Here are some sample photos taken with the Sigma 150-600mm Contemporary lens only.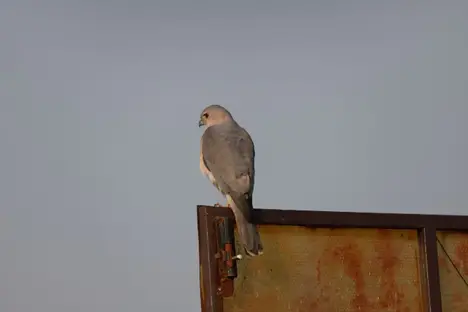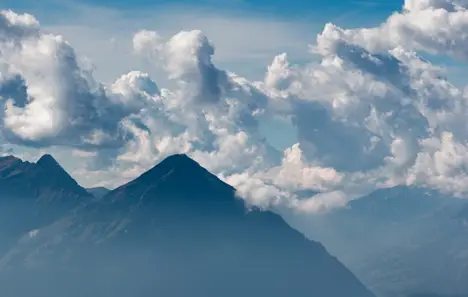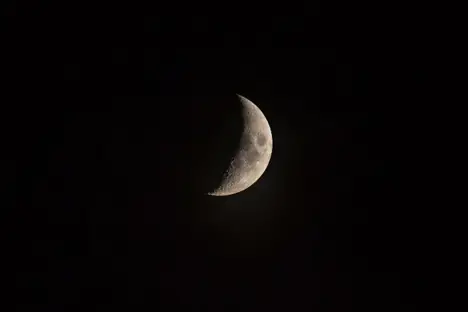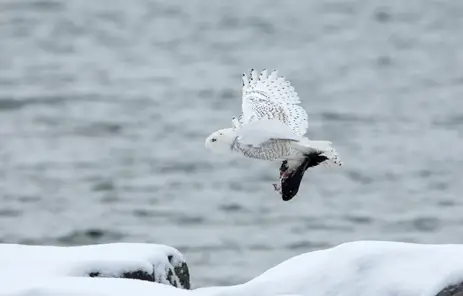 (source: Explorecams)
Teleconverters
A teleconverter allows a user to increase the apparent focal length of a lens, giving them a greater telephoto effect than a lens alone. It's a magnifying lens that is placed between the camera body and the lens.
Adding a teleconverter to a long telephoto lens will allow the photographer to capture dramatic close-ups of insects and small animals without spooking them.
However, teleconverters do have some downsides. The main downside to using a teleconverter is the loss of lens speed. A 1.4x teleconverter reduces the maximum aperture of a lens by a full stop.
They also reduce image quality to some extent, because teleconverters work by magnifying the image. Contrast and sharpness also suffer and there are significant chances of ghosting and flare issues.
Can I use a 1.4x teleconverter with a Sigma 150-600mm?
The answer is yes. The sigma contemporary lenses are built in ways that support the use of a teleconverter. Using a 1.4x on the Sigma 15-600mm contemporary will increase its effective max focal length to 840mm.
To get the teleconverter recognized a firmware update is necessary. Or else, it'll only show an error message. But the combo will work better with a full-frame camera.
The main drawback to using a teleconverter with this lens is that it doesn't detect or apply autofocus properly. Adding a 1.4x to the lens will slow down AF and make it easier to lose the subject.
It works fine with centre point only AF at f/8 and reports actual f stop in the EXIF. The AF is painful and not usable for irregularly moving subjects.
Another issue with pairing a teleconverter with this lens is that it works better with a sigma extender. This video conducts a test and concludes that the sigma teleconverter performs better than the canon one on this lens.
Here are some samples of the Sigma 150-600mm Contemporary with a 1.4x teleconverter.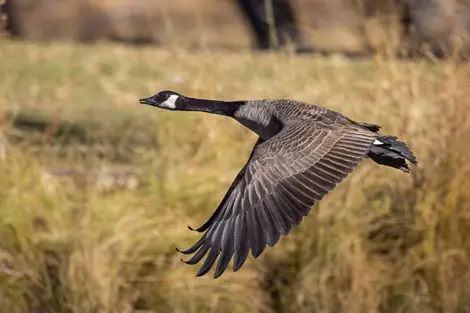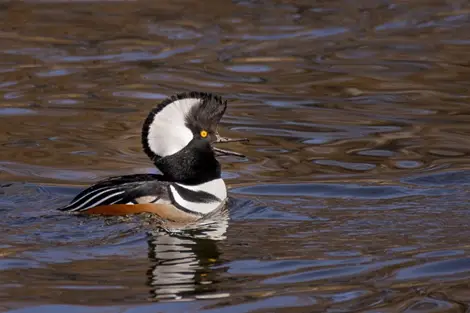 (source: Photography-on-the)
Here is a list of 1.4x teleconverters that are supported by this lens and work very well some photos of the supported ones.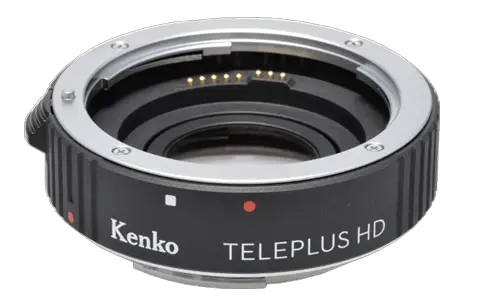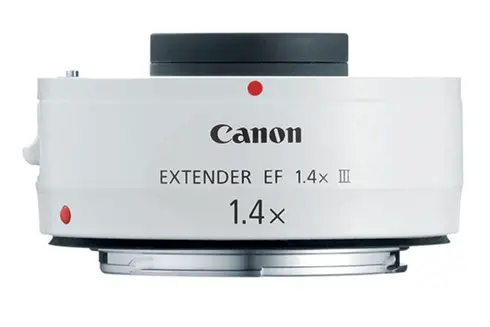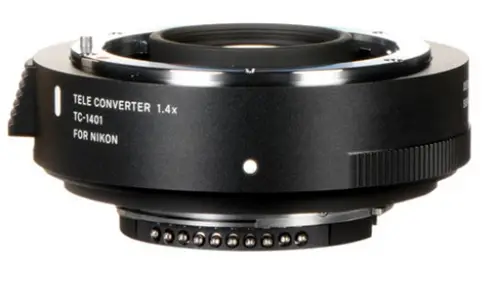 Teleconver or Post-process Crop?
As I've stated earlier, using a teleconverter can be taxing on the image quality. Since it bends light and distorts it there will be situations where the teleconverter will be very hard to use.
Even with exceptional technique, a lot of users find it hard to produce consistently good-quality images with a teleconverter. So there's always that lingering thought.
Use a teleconverter for more reach or crop a photo while in post-process?
The answer is simple. With a lens this long it is best to have the Images cropped afterwards to fit the photographer's needs. Teleconverters on a long lens are mostly unreliable and handheld will become almost impossible to operate.
Both cropping and using a teleconverter will reduce image quality and sharpness to some extent. But cropping will ensure you have a good frame beforehand whereas teleconverters will not.
Cropping also won't affect other aspects of the image such as colour correction, ghosting, flares, chromatic aberration etc.
A teleconverter is only recommended for astrophotography, product photography with a still subject and fashion photography with the camera fixed on a tripod.
Cropping will yield more consistent results than using a teleconverter.
How many stops of light do you lose with teleconverters?
1 stop at the very least.
Normally, a 1.4x teleconverter will create a light loss of one f stop and a 2.0x teleconverter will lose 2 f stops of light.
This reduces their efficacy but with the improvement of digital cameras and lenses, including higher ISO standards and image stabilization, the reduction can be somewhat mitigated in certain situations
What is the difference between an extender and a teleconverter?
Teleconverters act as magnifying glasses whereas an extender pushes the lens element closer to the subject. A teleconverter can focus to infinity, but an extender reduces the maximum focal distance.
Do teleconverters reduce image quality?
Yes.
Teleconverters reduce image quality because, while magnifying the image, they will also magnify the effects of any aberrations in the original lens.
Summary
I've explained in detail the answer to the question 'Can you use sigma 150-600mm contemporary with 1.4x teleconverter?'.
This article describes everything that you need to know about using teleconverters on a sigma 150-600mm contemporary such as which one to choose and how to get them to work.
Whether you use it regularly or not, it is wise to have a teleconverter in your photography arsenal. They come in quite handy in situations where you just need a little bit more reach. I hope this article helps to answer your queries and that you do not face dilemmas in making decisions.